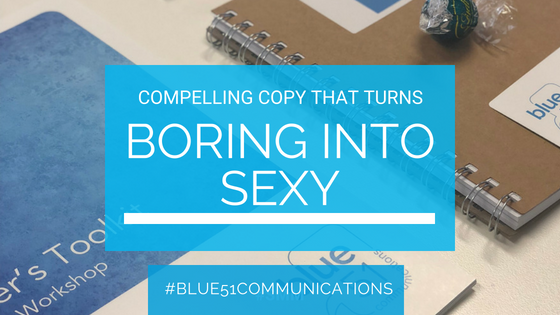 Yep, there's no denying it- I'm bringing sexy back. OK, that's more than a bit of an embellishment, but I often have clients tell me they struggle with their business writing projects because they think their industry is boring. There's a well known saying, so well known I can't recall who said it, other than one of my Masters of Writing and Literature professors, but it goes a little something like this:
'There are no boring topics, just boring writers.'
Firstly, ouch. Secondly, I absolutely agree, but making a potentially boring topic exciting can be a challenge, but one I grab with both hands.
One of my clients is a peak body for a highly-technical and incredibly complex industry. They produce regular high-level research and modelling reports that run for many hundreds of pages, with industry-specific impenetrable jargon TO THE EXTREME and detailed graphics, incomprehensible to the average person, aka those of us without engineering degrees. The executive summaries of the reports alone are dense and difficult to read, an exercise in 'sorry, what?'
Not for a second am I suggesting my client's work is any way boring, but translating their content into a form palatable to journalists and politicians, two of the client's key stakeholders, requires my full wits, and sometimes a double shot of espresso.
The key to making the boring transformed into boo- yeah? Story! Ah, my favourite… Writers need to look at information from many, MANY different angles to find the 'so what', that one core element that will bring the content to life and create an emotional response.
In the example of my highly-technical, niche-on-steroids client, the first step in my process is a quick phone call. In just a few minutes, I establish the key findings, the implications for the client as well as the broader community and the main points they want covered. Next is a thorough read-through of the publication, highlighter in hand, searching for the hooks that will turn the research findings into a story, based on what the client has told me the 'so what' is for this piece of work.
A few significant statistics, fingers flying over a keyboard, and et viola. A suite of content ready for distribution,usually a press release, perhaps an opinion piece for the national dailys, email campaigns to their members and stakeholders, some social media captions for their channels and a happy client out there causing some well-earned rumblings. No boring here, folks.
Tell me, what's your process from turning boring to sexy?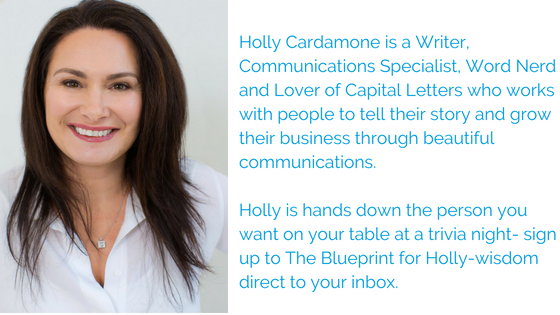 Grammar and spelling not your thing? Takes you forever to bang out a 300 word article? Need to update your flyer or website but you get tangled in words? Gosh, don't put yourself through that quagmire when there are people out there with Masters in this shiz- aka me.
This is a post in my Writing for Business blog series. Each month, I share insights, hints and tips from my social media and digital marketing bag of tricks. I'll show you how to rock online communications and how to use digital marketing to solve your business marketing problems.  If there's something specific you'd like to know, please shoot me an email or give me a buzz, and I'll do my best to help, or address it in an upcoming blog post or on my social media platforms.