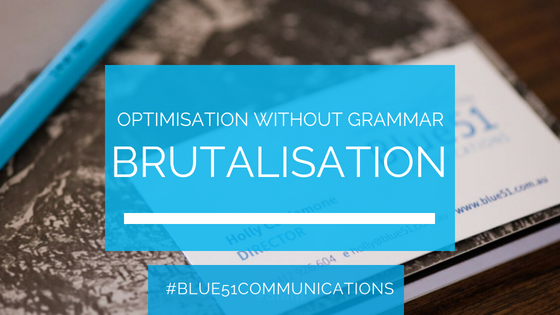 Every time I speak with a people about their business writing, Google and SEO rears it's (ugly) head. Let me be clear: I write to an audience, not Google. Everything I write is tied to broader business goals and a target audience, both of which direct messages. That said, of course you want to be found on Google. Your content needs to be easily found by your audience, and Google will help in that process immeasurably. 
Without a decent sprinkle of SEO (Search Engine Optimisation) throughout your site, using keywords specific to your business and industry, your beautiful website is just not going to be found.
There's more to SEO copywriting than repeating (and repeating, and repeating) a set of keywords. SEO is a science, and done well, an art form. It is extensive, detailed and dynamic, multi-faceted and complex. The bare bones, however, is matching your content to what people, your people, are looking for online.
Before writing as much as a headline, have a quick think about your dream reader/client, specifically in terms of the work that you do for them, or the services you'd like to be providing. This will make it easier for you to imagine the search terms your clients are banging into Google to find a business just like yours, that solves the problem they are facing. It can be difficult to retain objectivity when writing about something close to you, and sometimes we need a reminder that our industry jargon isn't always used by our clients. There's a wealth of data in your Analytics for you to mine for your content writing plan of attack. What search terms are leading people to your website? Are these the terms you're expecting?
Here's some of the search terms that have led their way to me (Blue51 Communications) online:
Copywriter in Melbourne for Annual Report
Bootcamp blog writer
Business writing Melbourne
How to be a freelancer
I want to be a freelance writer*
Knowing the terms that your ideal client is using- or having an awareness of these- is essential to optimise your content. You might find it useful to make an ever-growing list of these as you're thinking about it, and add to it as you come up with ideas, phrases and words.
Armed with your keywords and search terms, craft or tweak your content, incorporating your keywords as you write. It's easy to see when a website has been written for SEO- it's jarring, and the content doesn't flow. A little bit of creativity, some careful structuring and forethought to content, and this shouldn't be an issue. Use your keywords in your headings and subheadings, and then write your content in alignment.
Tell me, do you write specifically for Google?
*The last two popped up so frequently- every month in fact- that I wrote a blog series about self-employment, which I then turned into Small, But Mighty, my 25 page guide to working for thyself, by thyself. Get your copy here: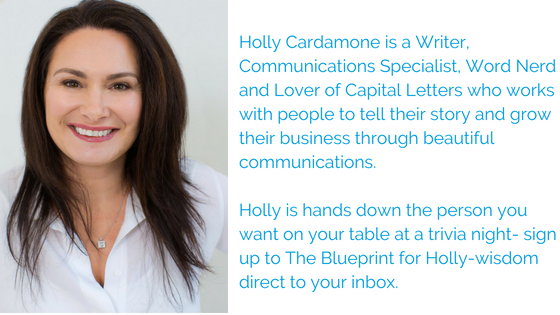 This is a post in my series of posts about digital marketing. Each month I'll information, hacks and ideas for getting the very most bang for your communications buck on ye olde internet and  social media platforms. If there's something specific you'd like to know, please shoot me an email or give me a buzz, and I'll do my best to help, or to address it in an upcoming blog post or on my social media platforms- find me on Facebook, Instagram and LinkedIn.