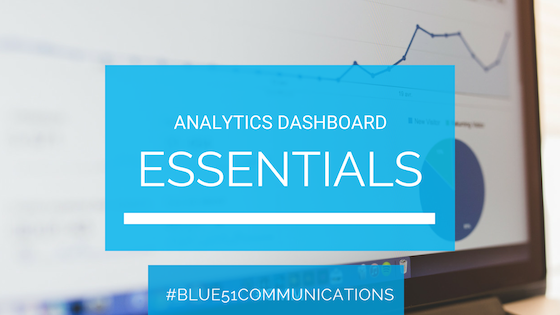 Google Analytics is a must for your communications toolkit. It's a free tool that monitors your website performance in terms of traffic, keywords and audience. It has so much info and data that can not only be used to improve your website, but also guide your broader communications strategy.
Hey guess what! This post comes with a sweet little freebie:
That said, Google Analtyics can be extremely overwhelming and potentially confusing. In my first year of having it installed I think I glanced at it sporadically, put it in the f*ckit bucket and slunk away quietly, avoiding eye contact. But like any good Word Nerd using content marketing as a cornerstone of my communications strategy, I had to get comfortable with data (spreadsheets and charts, bleugh) and know that the effort I was putting into my content was actually yielding results. Enter some quick training to be able to navigate my way around the dashboard, and off I went.
First things first- your Analytics will yield a lot of data. A LOT. There are a few key metrics relevant to the majority of businesses that I work with*, including my own:
Traffic source:
Where are people coming to your website from? Your social media platforms? Organic search? Directly? The answers to this should guide any tweaks and changes to your social media strategy. For example, if Facebook has a low referral source percentage, try adding more direct shares from specific pages in your website, or play around with your calls to action on posts. 
Audience:
Where are your audience based? If you're strictly a location-based business, then your keywords should reflect that (eg Business writing workshops Melbourne). What are their demographics? Are they reflecting those of your ideal client? How many visitors are returning? A high (ish) return rate may indicate people are connecting with your content. #yay
Search terms:
What terms are leading people to your website? Are they the terms that you expect? I use this metric to confirm and guide my keywords when I'm tweaking my content strategy. They can prompt new ideas of content I hadn't considered, as well as ensure that I'm writing to a purpose rather than just taking a stab in the dark. 
Behaviour:
What pages have the highest visits? Where are people lingering, and where are they bouncing? Does this reflect your goals for your website?
I check my Analytics dashboard as part of my monthly reporting and planning process. By 'check' I mean Google emails me a baseline level of stats, and if there's anything in there that is unexpected, I jump on in and have a good poke around with a flashlight, and then tweak my digital marketing strategy accordingly. Having a good understanding of your website numbers is almost as important to the health of your business as any other metric, but this is one you get to attach a bit of Word Nerd love to guide the outcome. 
Tell me, when was the last time you took a stroll around your Google Analytics dashboard?
*My work primarily focuses on service-based businesses. Product-based businesses will need some other metrics to determine their website performance.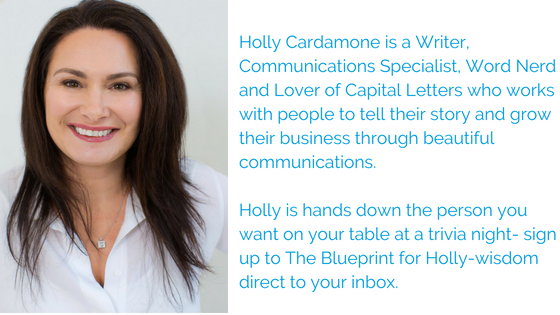 This is a post in my series of posts about digital marketing. Each month I'll information, hacks and ideas for getting the very most bang for your communications buck on ye olde internet and  social media platforms. If there's something specific you'd like to know, please shoot me an email or give me a buzz, and I'll do my best to help, or to address it in an upcoming blog post or on my social media platforms- find me on Facebook, Instagram and LinkedIn.