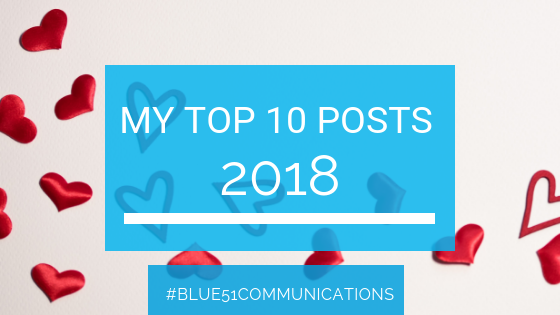 Wowsers, what a year in blog land! I've had a wander around my analytics, and the following posts are the ones that have been most popular from this year. That said, this is a modified Top 10 in that posts I wrote three and four years ago are still appearing in my most viewed content each month, which shows you the power of good content.
Pstt- this comes with a sweet little freebie!
Without further adieu, or whatever the Italian version of that is, here are the blog posts that have performed the best on my website this year:
The one where I was copied and plagiarised- and no, it's not a form of flattery
The one where how I shared how I make boring copy sexy AF
The one where I show how to look objectively at your communications
The one where I go over the fundamentals of a content ladder
The one where I go undercover at a client's event to get a real feel for the experience she delivers
The one where I beg people not to sacrifice grammar for SEO bots
The one where I show how to give good woo
The one where I gush over communications inspo
The one where I take a dance around my Google Analytics dashboard
and finally
The one where I give you some tools for communications clarity.
Not a bad list, no?
It's safe to say that I bloody love blogging. It's such a fantastic medium for sharing information and for educating, inspiring and sharing knowledge and a giggle or three. I'm incredibly excited for another big year of content writing!
Tell me, any requests, suggestions or queries for future posts? Hit me up!