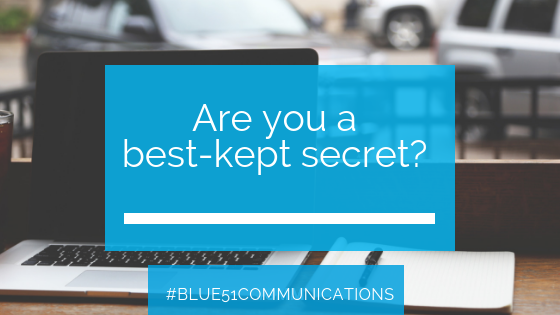 I have a fabulous content writing client who is twelve months into running her own consulting business post-corporate life. She is incredible at what she does, gets fantastic results for her clients yet feels her work is very much still a secret. No-one knows who she is and what she does, much less that she has the potential to help them transform their business. It's not uncommon for new businesses to find themselves in a state of anonymity. In communications, we call this social proof, and it can have a massive impact on how you and your work is perceived. The good news is that it can be a quick fix.
Psst- this comes with a pretty cool freebie! Keep on reading, and ye shall be rewarded…
Social proof is an underused communications tactic which is incredibly powerful. It includes reviews, testimonials, your number of clients or customers and your social shares and engagement. It plays a massive role in people's decision making processes. In many ways, it works like word of mouth marketing, but with the opportunities afforded by the Internet, social proof can be amplified significantly. It builds trust and credibility and validates people's decision to buy from you or to use your services.
So, how do you build social proof when you have zero?
Ask your existing network for referrals
This can be as simple as a 'tell all your friends' message at the end of a transaction, or you could put some more work (and love!) into the process by writing a considered email, detailing the kind of clients you would like to be referred to, and asking if they know of anyone who would be a great fit. I know some people like to incentivise and formalise their referral process with a percentage of sales income, but at the very least a beautiful thank you card with a gift is always appreciated. 
Directly request testimonials and reviews
Send a request for a testimonial and a review as soon as possible after a project completes, and make the process super quick and easy for your clients. Add the direct link to your Google my Business review page, your Facebook page and your LinkedIn profile. Maybe ask your clients to complete a quick questionnaire/survey to glean feedback and information which you can then rewrite into a testimonial.
Use your existing clients' experiences to create social proof content
Yes, I'm talking about case studies, but depending on the nature of your work and your branding, I don't mean university-esque case studies with citations and Executive Summaries and all that jazz. Basically, your content can show the problem your client has faced, your approach for addressing it, and the glory that rained down upon them post-working with you. For example, I use a specific blog category, Blue51 Show and Tell, to highlight and showcase my work with clients and the results we've achieved.
Highlight your 'as seen in' content
Have you been interviewed by a journo? Have you guest blogged for someone? Been a podcast guest? Any media mentions? Include that on your website and in your social media schedule. 
So, where to put all this delicious social proof?
Well, anywhere and everywhere! Don't be stingy; sprinkle that shiz like confetti! Include it on your landing pages, in your email campaigns and your social media schedule. Build a testimonial-only page on your website like my personal brag page, and link to this in your email signature. Include testimonials in your proposals and quotes, in your new client welcome kits and in your speaking engagements. Toot that horn!
Tell me, are you your industry's best kept secret?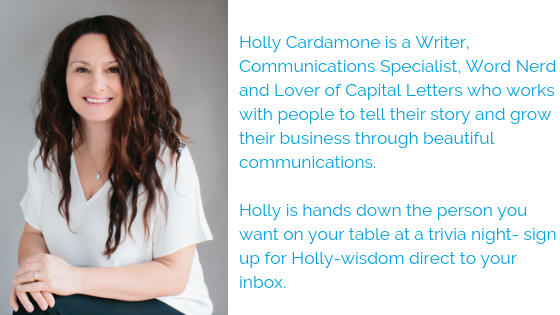 This is a post in my Communications Toolkit series. Each month, I share insights, hints and tips from my communications bag of tricks. I'll show you how to rock communications, tactics to communications glory and how to use communications and PR to solve your business marketing problems. If there's something specific you'd like to know, please shoot me an email or give me a buzz, and I'll do my best to help, or address it in an upcoming blog post or on my social media platforms.