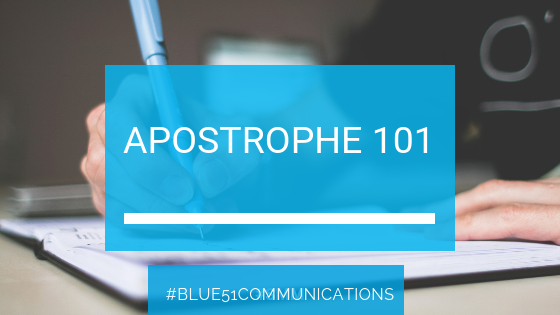 How to use an apostrophe? Let me count the ways…
As a communications specialist, writer for business, and a person completely besotted with the english language, aka Word Nerd, nothing quite does my head in like seeing marketing materials littered with incorrect spelling, bad grammar and wayward apostrophes. If I'm wandering down the street, thoughts of sugary, decadent indulgence in my mind, cherub-free (so I don't have to share), and I see a cafe with a chalkboard proclaiming 'Our donut's are the best,' I don't care if those donuts are injected with my body weight in nutella, rolled in persian fairy floss and served on the abs of Channing Tatum himself; I'm not buying those stupid donuts. In my younger, devil-may-care days it wasn't unusual for me to pull out a pen and mark up cafe menus- yep, I was wild, I tell you. These days I resist the urge to defile public documents such as advertising flyers, although it's not always easy. Instead, I'll try a different approach to improving the world's marketing materials, one apostrophe at a time, and give a very quick guide to using an apostrophe. Consider it a community service if you will. 
I know some people get all angsty and uptight about using apostrophes, so to avoid it they write phrases like 'the results of my client,' rather than the grammatically correct 'my client's results.'   The positive in this circumstance is I can understand what they're expressing, and can fix it through editing, however the sentences become clunky and lose their flow (and thus the reader's attention) very quickly.
Here's the rule:
Use apostrophes only to show possession or to indicate missing letters (contractions).
Here's how to implement the rule:
Write the word that owns something, add an apostrophe, then add an s.
Don't use apostrophes in:
•possessive forms of pronouns- its, hers, ours, yours, whose.
•on inananimate objects- the price of wool, NOT the wool's price
•in Australian place names- Kings Cross
•in Australian organisation titles- Workers Federation of Australia.
How's that? Clear as mud? You don't have to face the gut-wrenching of punctuation alone- I'm tertiary qualified in this quagmire and I'll help you stop shoving apostrophes where they're not wanted or needed. Give me a buzz and I'll sort out your apostrophes quick smart.
Tell me, do you know how to wield an apostrophe?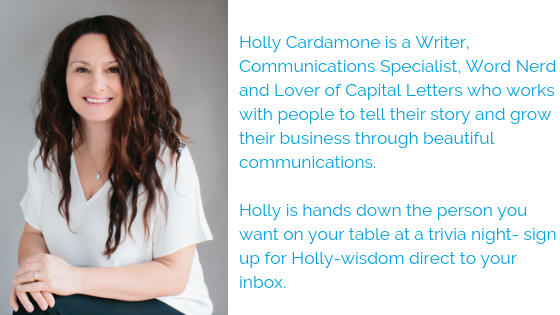 This is a post in my Writing for Business blog series. Each month, I share insights, hints and tips from my writing bag of tricks gained after almost twenty years of experience (oh Gawd) and my two Masters. I'll show you how to rock writing a range of products, tactics to online communications glory and how to use communications and PR to solve your business marketing problems.  If there's something specific you'd like to know, please shoot me an email or give me a buzz, and I'll do my best to help, or address it in an upcoming blog post or on my social media platforms.