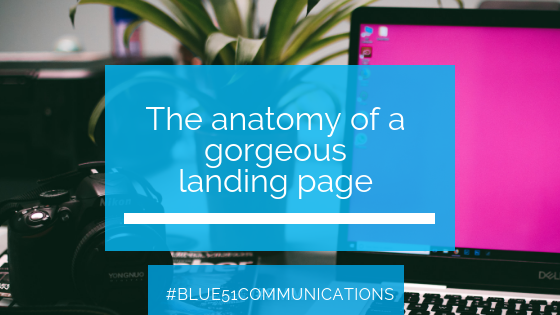 A landing page (or three) is essential for an effective list building strategy. Actually, they're essential for many communications and online marketing tactics because they're specifically created for an action- often to sign up to a list. 
Some people use their home page as a landing page. This isn't ideal as a strategy because it's just a smidge to open ended. Home page is your front door; a landing page is the servant's entry where you want the baker to deliver the bread. You don't want the baker wandering all through your house dropping crumbs everywhere, do you? Basically, a landing page controls how people land on your site and the action they take once they're in your online 'hood and require very clear and direct messages with very little ambiguity- actually, make that none at all. In fact, banish all hints of ambiguity to the pits of hell, ploise!
A landing page isn't the place for a War and Peace-esque rumination.
All you need is:
A headline
A subhead or tagline with a hint of suggestion
A brief description- so brief it could be worn by an 'influencer'

 

An image
Maybe (and only maybe) some social proof by way of testimonial.

 
There's a trend ATM for massive, long form landing pages which I know is based on a US online marketing tactic. I've been asked to quote on landing pages where an outline of inclusions would make the copy in excess of 5000 words. I can write these, and do, but my question to clients is always based on the audience. Will their audience of time-poor working mothers sit and read 5000 words? If yes, I'll happily write; if not, let's cut the waffle and get straight to the good stuff. 
Some people also like to include a video within landing pages- I'm personally not a fan, but again, the specified audience is the driver behind content like this. If they'll watch it, go ahead and include it! But keep in mind the goal of a landing page which is usually to solicit a response. Let's make that an easy solicitation, shall we?
Tell me, do you use landing pages to support your online communications?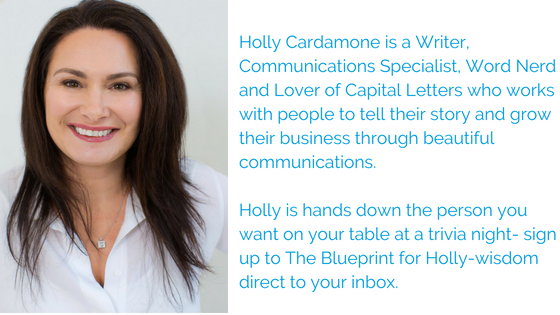 This is a post in my Writing for Business blog series. Each month, I share insights, hints and tips from my writing bag of tricks gained after almost twenty years of experience (oh Gawd) and my two Masters. I'll show you how to rock writing a range of products, tactics to online communications glory and how to use communications and PR to solve your business marketing problems.  If there's something specific you'd like to know, please shoot me an email or give me a buzz, and I'll do my best to help, or address it in an upcoming blog post or on my social media platforms.