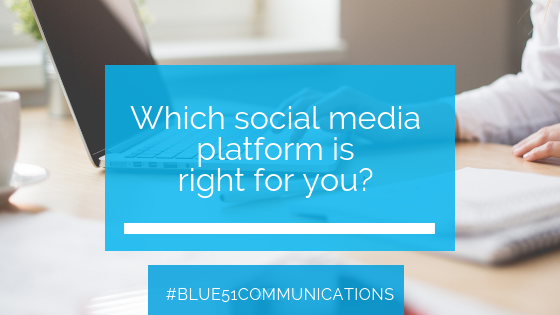 Every business knows they need a social media presence- that's a given.  They need it for brand recognition, to drive traffic to their website and/or to their bricks and mortar store and as the foundation of their content marketing strategy.  
The how, the what and the which isn't quite so clear.
Here's the bottom line: social media platforms are not advertising channels.
Social media is all about building community and engagement- not solely posting sale pitches to your followers. However, social media is a communications tool, and like any communications tool needs to be aligned strategically to your brand and to your business.
Here's little factoid I tend to bang on about in my communications mentoring:
Whilst it's important to secure your online real estate, don't scatter yourself across all platforms willy* nilly.  Nay- what I suggest is you register your business handle across them all, then pick one or two platforms to focus on for the next three to six months, get to know them really well, post consistently, build your community within that platform,  and then add another if you feel you can manage it in your work schedule. 
But which platform is best suited to your business? Pinterest? Twitter? Facebook? LinkedIn? Instagram? All of the above?
This question is best answered with another question.
Which platform will help you reach your business goals?
The clearest way to determine the right platform for you is to consider the following questions, shared in this post, and repeated below:
1- who is my client/audience?
2- what interests them?
3- what is their platform of choice?
4- what do they use the platform for?
5- how will I meet their needs on that platform?
6- how can my message add value to them in their day to day personal and working life?
7- why do I want to engage with them beyond the almighty dollar?
8- what results do I expect from engaging with them?
If those eight questions are overwhelming, let's narrow it down to three:
1- who is my ideal client?
2- where are they hanging out online?
3- what content can I provide to them that will help me meet my business goals?
Easy peasy, lemon squeezy. The answers to these questions will determine the channel (s) you focus on.
Tell me, what's your preferred platform?
If you're not 100% convinced it's not working as hard for you as it should, it may be time for a communications over coffee with me to bounce around some ways to tweak your messaging. Give me a buzz!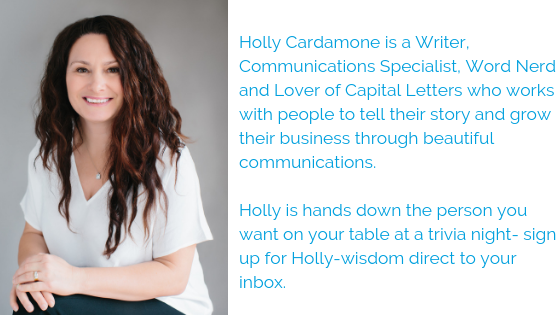 This is a post in my Communications Toolkit series. Each month, I share insights, hints and tips from my communications bag of tricks. I'll show you how to rock communications, tactics to communications glory and how to use communications and PR to solve your business marketing problems. If there's something specific you'd like to know, please shoot me an email or give me a buzz, and I'll do my best to help, or address it in an upcoming blog post or on my social media platforms.