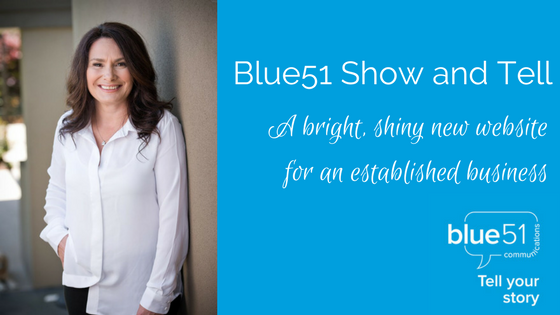 I'm so excited to share a recently completed new website for today's Blue51 Show and Tell. 
The project:
A fantastic new online home for Wyndham Periodontics and Dental Implants
The client:
Wyndham Periodontics and Dental Implants provides specialist periodontal disease treatment and surgical placement of dental implant services for people in Melbourne's West.
The client's target audience:
Potential patients- both new referrals and people with pre-existing periodontal issues.
Existing and former patients.
Dental and medical colleagues.
The approach:
Wyndham Periodontics and Dental Implants is an established business with a loyal client basis and a strong referral process in place with dental colleagues. However, the clinic's website was outdated, content heavy, quite jargonistic and had a full suite of somewhat gory and graphic visuals matching the services.
The website was very much targeting dental and health professionals rather than the patients receiving services. The main people accessing the website were people who had either been referred to Wyndham Perio by their general dentist, or people with gum issues searching for a periodontist. I decided to flip the content around and answer the questions that potential clients would have, and made the content more patient-centric.
Psst… here's a pretty fab freeby that lays out the essentials I consider when writing a new website, and it's yours, all yours!
[gravityform id="3″ title="true" description="true"]
The results:
Wyndham Periodontics and Dental Implants now have an online home that matches the professionalism and expertise of their practice.
The creators:
I worked with a fabulous colleague to get this one out into the world-
Website design and construction: Felicity at Metrix Operations
Copywriting by yours truly
Tell me, does your website accurately convey your business and your work? Please get in touch– I'd love to help you out with one.
This is a post in my blog series about Blue51 Show and Tell. Each month, I share some of the projects I'm working on for my fabulous clients. I can't wait to show you both the work we're producing, as well as the amazing results they're achieving in their businesses. 
There's more unabashed bragging on my Facebook and Instagram feeds. If there's something specific you'd like to know, please shoot me an email or give me a buzz, and I'll do my best to help.