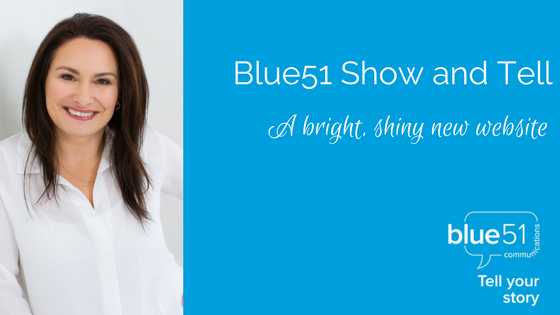 Gosh, what a fabulous feeling it is to set a beautiful new website live in the world! A website is a business' online home, so it's important that it reflects that business accurately, professionally and effectively. Today's Blue51 Show and Tell does exactly that.
The project:
Copywriting a beautiful new website.
The client:
SciDoc Solutions works with companies and organisations providing R&D, manufacturing, quality assurance and clinical research project management and documentation solutions for life sciences industries and organisations.
The client's target audience:
SciDoc Solutions target audience are start ups in Biotech, medtech, manufacturers, clinical research organisations and medical associations.
The approach:
Dr Esther Apos, Founder of SciDoc Solutions, wanted a website that clearly articulated her diverse services across a range of somewhat diverse health science industries. Dr Esther had already developed a strong visual identity and branding elements, and I was thrilled when my gorgeous web developer extraordinaire, Felicity from Metrix Operations, acted as matchmaker between Dr Esther and myself to get her website copy written in a way that reflects her extensive experience and skills.
The results:
SciDoc Solutions now has a beautiful new website, and Dr Esther has a website that she's proud to tell people to visit, one that articulates her professionalism, her attention to detail and her ability to get the job done, all of which she is so well known for within her industry.
Tell me, does your website accurately convey who you are and what you do? Please get in touch– I'd love to help out.
[gravityform id="3″ title="true" description="true"]
This is a post in my Blue51 Show and Tell blog series . Each month, I share some of the projects I'm working on for my fabulous clients. I can't wait to show you both the work we're producing, as well as the amazing results they're achieving in their businesses. 
There's more unabashed bragging on my Facebook and Instagram feeds. If there's something specific you'd like to know, please shoot me an email or give me a buzz, and I'll do my best to help.