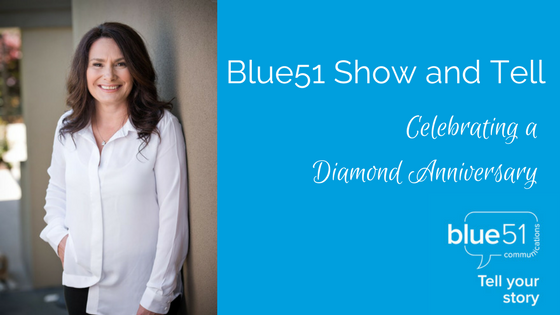 When a marriage reaches ten years, traditionally diamonds are used to mark the occasion- scrap that, according to tradition, one has to wait 50 years. What happens when a business reaches ten years, particularly in an incredibly tumultuous economic environment? A year long celebration!
Today's Blue51 Show and Tell gives an insight into providing a communications advising package to a business celebrating a massive achievement.
The project:
Communications Advising with Australia's most loved preschool ballet program, Kinderballet.
The client:
Kinderballet is a family-owned and operated business celebrating it's 10th anniversary of operating, and operating successfully- which is particularly remarkable given the current decline in the economy. It is an educational program, grounded in theory and respected by the dance industry.
The client's target audience:
Kinderballet's audience is primarily parents and carers of preschool aged children seeking ballet classes for their little ones. A secondary audience is dance schools wishing to introduce Kinderballet classes within their facility.
The approach:
Kinderballet is an incredibly successful business with extensive PR and communications opportunities.  The business has extensive testimonials, a well-established brand and an extensive database of potential, current and former clients. However, the business has operated without an overarching communications plan, and have had a somewhat scattergun approach to communications. Pair this with the ten year anniversary, and it was high time for a communications overhaul.
I worked with KInderballet over a series of communications advising sessions to create a comprehensive communications plan to celebrate the ten year anniversary of the business and to support the roll out of some umbrella services and features. We met regularly to bounce ideas for maximising the communications potential of the celebrations, including updating the website, shifting the social media focus to celebrate Kinderballet's key points of difference and outlined a raft of additional PR opportunities including media relations, email campaigns to former, existing and potential families, with a thank you for former and existing for being part of the journey, and an invitation to come along to classes in our anniversary year for the prospective and former where appropriate.
The results:
This project- supporting a client like Kinderballet- to maximise their communications potential from a massive milestone- has been a dream, mostly because I absolutely love working with clients like Peter and Sheryn who are so passionate about their business and their industry, who know their stuff, and who aren't afraid to share it. Honestly, they already knew what they were doing; I was there to provide some guidance, a fresh perspective, some practical support and a set of deadlines!
Tell me, do you ever feel stuck in your business communications? Please get in touch– I'd love to help out.
This is a post in my blog series  about Blue51 Show and Tell. Each month, I share some of the projects I'm working on for my fabulous clients. I can't wait to show you both the work we're producing, as well as the amazing results they're achieving in their businesses. 
There's more unabashed bragging on my Facebook and Instagram feeds. If there's something specific you'd like to know, please shoot me an email or give me a buzz, and I'll do my best to help.
[gravityform id="1″ title="true" description="true"]