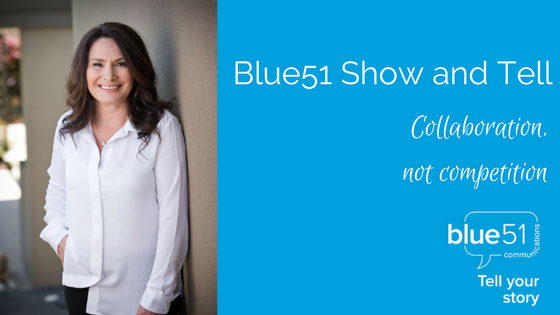 How can a business join forces with colleagues in the same industry to grow not just a practice, but the awareness of a speciality?
Today's Blue51 Show and Tell gives an insight into a communications strategy to get industry colleagues enthusiastic about a business and what it offers a semi-shared audience.
The project:
Working with professional colleagues to raise the profile of a complementary business, Western Special Needs Dentistry.
The client:
Western Special Needs Dentistry (WSND) provides oral health services to people with special needs, which may include intellectual disabilities, medical, physical or psychiatric conditions. Dental care is individualised, and has the focus of helping people and their families in the most gentle and positive way, resulting in improved appearance and function and perhaps most significantly- freedom from pain.
The client's target audience:
Western Special Needs Dentistry's target audience is quite unique- the recipient of services aren't necessarily the key decision makers. WSND's direct clients are people with special needs, however the target audience for this communications strategy were dental and medical colleagues.
The approach:
Western Special Needs Dentistry is the sole private dental practice for people with special needs in Melbourne's West, and in fact is one of only two private practices in Melbourne overall. The practice's founder, Dr Helen Marchant, a specialist in Special Needs Dentistry, feels very strongly that she provides a resource to her general colleagues. She was aware that often people with special needs such as dental phobia or patients with extreme gag reflexes can be difficult to accomodate in a busy practice, and older patients transitioning to residential care or with reduced mobility may offer additional challenges. The goal was to develop a communications campaign to build awareness around her new practice and her work in general.
The communications objective was to develop a referral network amongst relevant health professionals through targeted, effective communications. We achieved this through the following strategies:
A eDM campaign with local dentists and health professionals where we introduced Dr Helen Marchant, the practice and the speciality in the context of providing additional support to their clients that they may not be able to offer.
Dr Marchant spoke at her industry association events- again introducing the speciality and practice as a resource to her colleagues.
We placed a beautifully-designed ad in her industry association journal on a long-term basis (1 year min)
We wrote content for industry journals and had a media relations strategy that included interviews in the big dailies as well as smaller publications.
We connected with the local government's health and community services portfolio team to be involved in events and publications.
The results:
Local area dentists and health professionals were incredibly welcoming and Western Special Needs Dentistry received overwhelming support from many general dentists in the local area who at times have felt unable to treat people with special needs within their practice, and mutual referral channels between Dr Marchant and her colleagues (including other specialists such as periodontists) are well established.
Tell me, do you ever feel that you could work more closely with your industry colleagues, that they could be your biggest cheerleaders? Please get in touch– I'd love to help out.
This is a post in my blog series about Blue51 Show and Tell. Each month, I share some of the projects I'm working on for my fabulous clients. I can't wait to show you both the work we're producing, as well as the amazing results they're achieving in their businesses. 
There's more unabashed bragging on my Facebook and Instagram feeds. If there's something specific you'd like to know, please shoot me an email or give me a buzz, and I'll do my best to help.
[gravityform id="7″ title="true" description="true"]