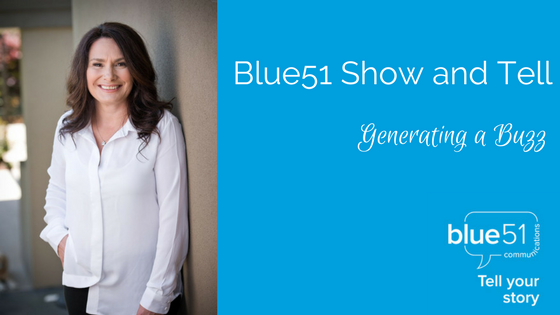 Today's Blue51 Show and Tell gives an insight into the communications approach I suggested for a client to generate excitement about a business opportunity she was launching.
The project:
A communications strategy to generate a buzz for a series of recruitment events.
The client:
The Independent Mum, a primarily online business, is an independent Arbonne consultant. The Independent Mum gives it's owner (the ridiculously gorgeous Kate) a means to blend her busy family life with a career that gives her the opportunity to apply her extensive marketing, sales, management and leadership skills and experience. The Independent Mum has a team that extends across Australia, New Zealand and the United States with plans for further international growth.
The client's target audience:
The Independent Mum's audience for this strategy were potential Arbonne Consultants in a specific geographic location, who were women between the ages of 30 and 50 frustrated with their existing work/life balance, were open minded and creative, smart, resilient, brave and fun.
The approach:
The Independent Mum and I met for my Clean Up Your Communications service to get clarity in communications, to get right to the core of the business messages and to come up with a detailed plan of attack for Kate to implement.
The communications objective was to generate a buzz of excitement with the goal of having women attending a series of information sessions to find out more about becoming consultants.  We achieved this through the following strategies:
Development of a set of clear key messages to be used across all platforms and communications to target directly the ideal audience.
A strategy designed to promote The Independent Mum's thought leadership and business acumen branding.
An intensive social media strategy including daily posting (minimum), a schedule of Facebook lives addressing key messages, sales and promos, FAQs, and the creation of Facebook events.
An Instagram hashtag strategy directly targeting the geographic region hosting the events.
The results:
My client had a fabulous series of events with the women she'd targeted, with the attributes she was seeking. She's applied the strategies developed as part of this strategy across her range of events, and has a loyal, engaged tribe of social media followers. Her team is growing, and she's still beautifully balancing the needs of her busy, growing business with those of her super busy three kids.
Tell me, what do you do to generate a buzz in your business?
This is a post in my Blue51 Show and Tell blog series . Each month, I share some of the projects I'm working on for my fabulous clients. I can't wait to show you both the work we're producing, as well as the amazing results they're achieving in their businesses. 
There's more unabashed bragging on my Facebook and Instagram feeds. If there's something specific you'd like to know, please shoot me an email or give me a buzz, and I'll do my best to help.
[gravityform id="5″ title="true" description="true"]