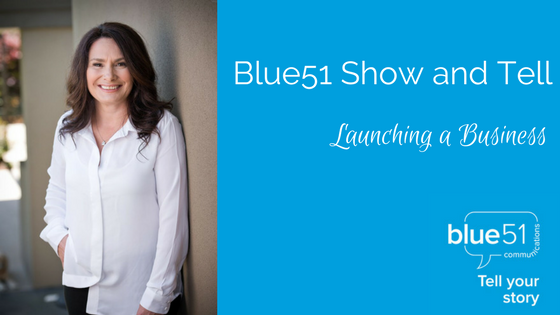 Today's Blue51 Show and Tell gives a quick insight into a communications strategy to launch a new health clinic.
The project:
Launching a new business, Vibrance Clinics.
The client:
Vibrance Clinics is a health and wellness service that provides osteopathic and aesthetic medicine services. The clinic had almost completed construction/refurbishment of a new clinic space was set to treat it's first patients under the Vibrance Clinics business name in May 2017, with it's directors/practitioners already enjoying a significant patient list.
The client's target audience:
Vibrance Clinic's clients fall into two categories as per the two disciplines:
Potential Osteopathy clients- active families (or previously active), office workers, sports professionals.
Potential Aesthetics clients- mothers of preschool, primary and secondary aged children aged 35-50.
Of course, these two audience groups aren't mutually exclusive- osteopathy clients may be suitable for medical aesthetic treatment and vice versa.
The target audience also included existing and former clients for retainment and engagement to enhance social proof, and health and wellness sector colleagues.
The approach:
The communications objectives were to position Vibrance Clinics as a health and wellness space delivered by trustworthy, medically-qualified experts with services that help people look well, feel well and live well, and to increase and maintain enquiry (and subsequently conversion) levels, and thus the clinic client base. We achieved this through the following strategies:
A comprehensive, multi-faceted and strategic communications plan including the development of key messages
A social media strategy
Website development
Creation of an email database to facilitate eDM campaigns to the target audiences
A eDM campaign with local health professionals and aligned businesses to introduce Vibrance Clinics as a complementary service to their own.
Schedule of internal and external events to participate in.
A beautifully-designed flyer.
The results:
Vibrance Clinics launched to a steadily growing list of new patient enquiries, and has developed collaborations with local aligned businesses. Social media engagement has been fantastic for new accounts (starting from 0) and the business is working with a local sporting club as their preferred provider through a sponsorship arrangement.
Tell me, do you have an overarching communications strategy guiding your business communications? Please get in touch– I'd love to help you out with one.
This is a post in my blog series about Blue51 Show and Tell. Each month, I share some of the projects I'm working on for my fabulous clients. I can't wait to show you both the work we're producing, as well as the amazing results they're achieving in their businesses. 
There's more unabashed bragging on my Facebook and Instagram feeds. If there's something specific you'd like to know, please shoot me an email or give me a buzz, and I'll do my best to help.
[gravityform id="3″ title="true" description="true"]