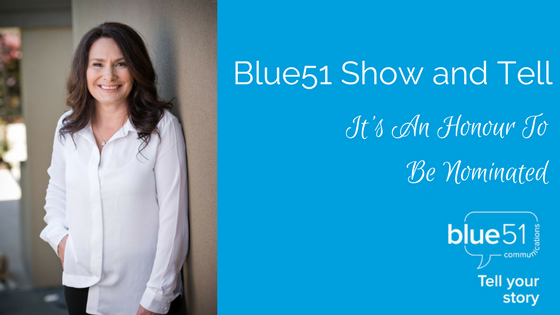 Last week I was invited to speak at the Monash Business Awards April Networking lunch as a part of my successful nomination for the micro-business category. Below is the bare bones of what I shared in my presentation:
Hi, I'm Holly. I'm a communications advisor, a writer, a social media specialist, a word nerd, and I'm also a bit of a grammar snob- in fact I'm here today because one of my beautiful clients told me to self-nominate, and said if I didn't, she'd nominate Blue51, and that I'd hate what she'd do with the apostrophes.
I work with people who struggle to use communications effectively in their businesses. Clients come to me knowing their communications aren't what they should or could be. Some clients haven't touched their communications since their business launched, and they're still rocking their original website which doesn't work on mobiles. Some are stuck in a cycle of scattergun strategies to get their name out there which cost a bomb and don't get the results they're looking for.  Some lose far too much time sweating over word choice for their blog posts or their social media captions, and feel sick at the start of each month knowing that the Godforsaken newsletter needs to go out- and I know that's what some of you call it.
The beauty of my business is that I can provide as much or as little support as needed. Some people just need to bounce ideas around which they then go off and implement, some ask me for a full plan of attack for their business communications to keep them on track and aligned to their business goals, some ask me to take care of their writing projects, or content marketing or social media while they focus on their core business. Others prefer me to make their lives easier by simply handballing their communications to me, and I manage their social media, I handle all of their content and email campaigns and I write communications strategies to promote them. Many of my clients see me as an outsourced member of their team, and even include me in their footy tipping.
I love what I do, and I love helping my clients grow their businesses with  beautiful communications. My happy place is when a client is as excited about their communications as I am, having moved from 'I hate this' to loving it.  I may have even converted a few data nerds into word nerds in the process- OK so that's a bit of an embellishment!
Excitement overload, let me tell you!
[gravityform id="1″ title="true" description="false"]