There's a lot of misconceptions about what it actually means to run your own show. When you look at Instagram you could be forgiven for thinking it's all green indoor plants trailing and snaking their way down artfully-curated bookcases, high end stationary and a whole lot of 'women supporting women.' The reality, for me, anyway is slightly less polished. It's the resting thinking face that comes from writing a content strategy that showcases a client holistically and with a dash of pizazz, only to stop mid-sentence to get to school to attend the younger cherub's special graduation assembly from the speech writing program (does it really need to go for 90 f*cking minutes?). It's the inbox that's like one of those continuous dog feeders and let's throw in a pandemic and a triggering and dysfunctional federal political landscape. While I'm supported by an incredible assistant, I'm self-employed which means things only work when I work. I don't have the powers that be dropping money into my account every month or every fortnight, and so when I joined Julie Doyle's incredible program, Survive to Thrive, I did so because I wanted to future-proof my business. The program delivered on that, no doubt about it, but that was just the ginger in my green smoothie. It was a deep dive into so, so much more!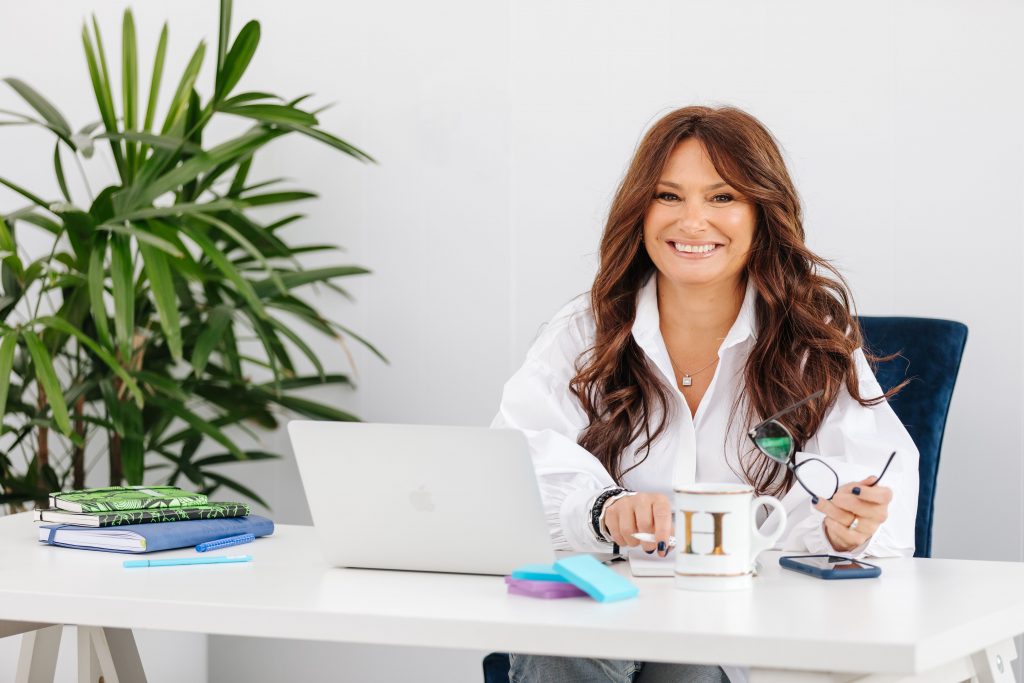 It's easy in the day-to-day of running a business to lose sight of a bigger picture. Personally, a business plan was one of those things I'd put on the nice-to-have pile, something to get around to when I had a bit of space, you know, on the 12th of Never. That's not to say I didn't see their value; I just didn't prioritise it. But when Julie launched Survive to Thrive, I snapped up a place mere minutes after it went live. As Julie says:
Passion is one of the key motivators for starting a business and remains an important element of being a business owner. But, unfortunately we cannot run on passion alone. Understanding your business is crucial to success, and yet so many business owners have barely scraped the surface. Your business plan is the tool that helps build success. It gives you clarity, understanding and the roadmap to where you want to go.
Boom, boom and boom!
One of the tasks that we explored over the course of the program was the bare bones about our business-  why did I launch it compared to employment, what did I set out to achieve, and why did any of it matter? Heady stuff, am I right? Julie wouldn't accept surface or superficial answers; I dug deep. I've written before about how I came up with the name Blue51 Communications. I shared in that post that the principle I wanted for my business name and branding was basically a reflection of my core values. After all, my business was going to be an extension of these. The starting point for coming up with my business name,  which subsequently would be the foundation of all my branding was a big scribble down of my values, using language that was compelling and exciting. Drilling down further, I wanted to be professional, but not overly corporate, reflecting my boutique status. I wanted creativity, vivacity, warmth, spirit and authenticity. I wanted integrity, a sense of fun, a splash of gorgeousness and a decent whack of spunk. I wanted all these things, I briefed my Graphic Designer on them to help guide the creative process for my logo and visual style, but I never really embedded them into the day-to-day of my business. In all honesty, there wasn't a lot of thought put into them beyond branding and a vague gut feel of who I wanted to work with and the kind of work I wanted to do. I've certainly never shared them with clients or publicly- and I have to admit that I think a lot of content marketing that talks about values is self-indulgent at best and virtue-signalling at worst.
In the context of a business plan in the truest sense of the word, however, a clear articulation of a business' values is essential. Creating a new service? How does that meet the value of x,y or z? Setting goals? How do they align to the values? Side note- Julie's process with goal setting is gob-smackingly good- she goes way beyond ye olde stock standard SMART goals and has a process and a tool that has changed this goal-digger's approach. She also insists that there be non-financial goals as well so they're bigger than the dollar, dollar bills, y'all.
My favourite quote about writing is this one:
A word after a word after a word is power.
Margaret Atwood
I've had it above my desk in different formats at almost every workplace for over 20 years, and when Julie asked me to cut to the core of my business' mission statement, vision, value proposition, core values, SWOTS, KPIs and WTFs I looked straight to that quote to guide my clarification and definition. And now, self-indulgence and virtue-signalling aside, here's what I came up with for my values:
Vibrance:  Enthusiastic, playful and creative, I cut through the complex to bring a fresh energy and enliven communications and storytelling. I'm optimistic and inquisitive, striving to proactively deliver services that inspire.
Care:  Genuinely empathetic, wellbeing and balance is core to my approach. Services are collaborative and imbued with a consistent calmness to enable and celebrate the individual and the real.
Impact: Bold and achieving, my goal is to make a difference, driving interest through confident usefulness, perceptiveness and a touch of sass.
Smarts: Intelligently clever, I lead through considered, hard won wisdom with integrity, professionalism and intention, embracing a connection to craft and an openness to growth and learning.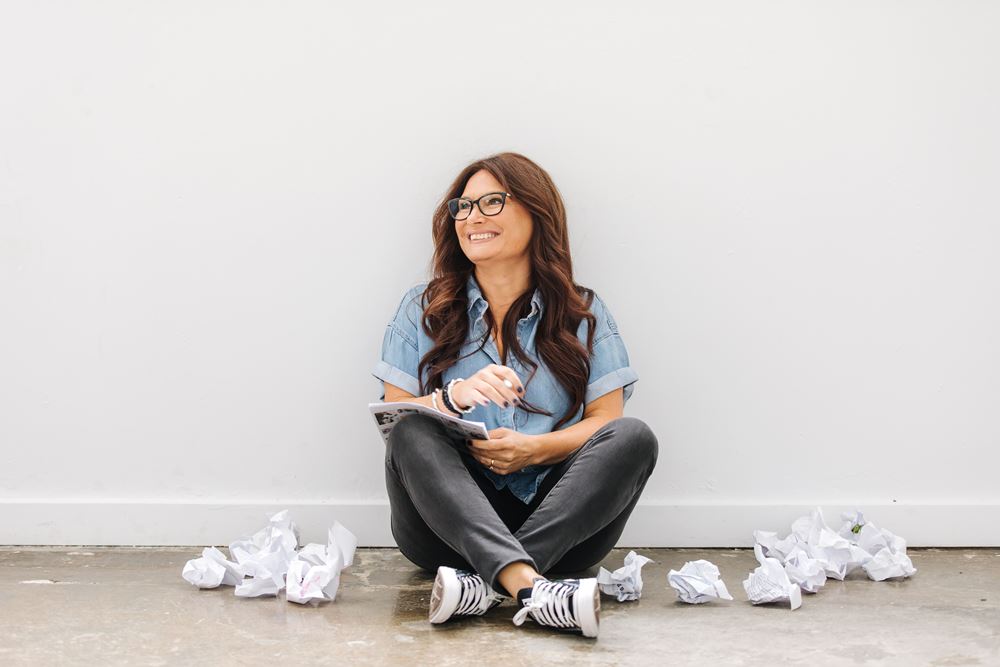 That's me; that's Blue51 Communications. I couldn't be more grateful to Julie for helping me not only create a business plan that will take me to thriving well into the future, but for giving me the space and time to fall in love with my business and it's possibilities. I highly, HIGHLY recommend Survive to Thrive. It's no exaggeration to say it's changed my business life- and by extension my broader life- immeasurably, only, thanks to Julie's approach, it's highly measurable. I've measured it. By way of spreadsheets. *vomits into handbag*
This is a post in my Holly's Story blog category where I share insights, thoughts and behind the scenes shenanigans from my communications and writing for business adventures. If there's something specific you'd like to know, please shoot me an email or give me a buzz, and I'll do my best to help, or address it in an upcoming blog post or on my social media platforms.