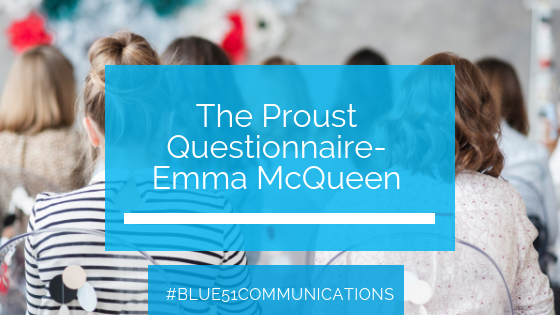 It's my favourite time of my blog schedule, when one of my gorgeous clients takes The Proust Questionnaire by the you-know-whats to reveal the deepest, darkest secrets of their soul… or what they had for dinner last night! Say hello to Emma McQueen! Emma is a human resources leader, business and executive coach with over 20 years' experience. She has worked in nonprofit and corporate human resources, coaching executives, improving processes, and solving problems. Emma knows how to turn an individual's performance around through effective coaching and feedback, and not only is Emma my client, I'm also one of hers through her Thriving Women program.
The Proust Questionnaire by Emma McQueen
What is your idea of perfect happiness?
Having a plan, being organised, knowing what needs doing and having time to get on and do it. And for that split second when everyone in your family is happy! That's my perfect happiness!
What is your greatest extravagance?
It's a tie between my shoes and my doTERRA oil, although the shoes are superficial and my doTERRA oil is an essential in our house. They are amazeballs for getting kids to calm the farm, getting kids to sleep, fighting depression and anxiety naturally. Would you say they are an extravagance? I don't think so!
Which words or phrases do you most overuse?
You got this, don't let perfection get in the way of progress, there is this cool book you should read, you're not charging enough, you're worth more… my goodness the list goes on!
What do you consider your greatest achievement?
I have three children, two of them are my step-daughters (although I never refer to them as that, because frankly, they ARE my daughters) and my third, Evie, she is my biological child, she came to us after two miscarriages and was well wanted in our house. I am so proud of the stability I have created for all my children, but being a mother, that's the greatest achievement and everything I do brings me back to this.
What is your most treasured possession?
This one is controversial, probably my bible. I love the calming effect it has on me, I totally believe in God. I don't read it religiously but my aim in life is to be kind, to show kind, to role model kind and I just think Jesus was kind, you know?
What is your most marked characteristic?
Oh, this one is easy; it's my optimism.
Who is your hero of fiction?
Wonder Woman
Who are your heroes in real life?
My dad, he has such an awesome work ethic. My friend Andrea is a psych and has done some amazing things in her life.
What is your motto?
Be enthusiastic optimistic and energetic everyday – it's served me well and continues to do so!
What's Your Story?
I have always been an entrepreneur, coming up with creative ways to help people and make some money. The more people I get to help, the happier I am (like a pig in mud you could say). Most recently, I can see that women don't back themselves enough, they are too close to themselves to see their true worth and this limits their potential, in both their own businesses and within the organisations that they work within. I want to change that, I want to help them see what the rest of us see, and I want them to feel it, really feel confident about the type of person they are. We all have some gold inside us; my job is to mine it and bring it to the surface.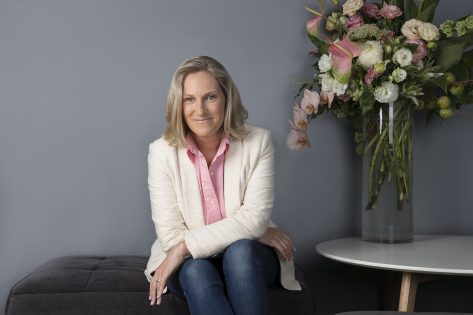 Find out more about Emma at Emma McQueen 
This is a post in my Tell Your Story blog series. Each month, I shine the spotlight on some of my clients and colleagues. If you'd like to know more about my work, or would like the full 35 questions from the Questionnaire, please shoot me an email or give me a buzz, and I'll respond in a jiffy.